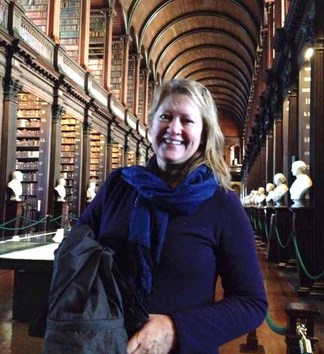 ABOUT JOBETH

JoBeth McDaniel is an author and journalist with work published in LIFE, AARP Magazine, House Beautiful, Veranda, Islands, Reader's Digest, Newsweek and BusinessWeek.

She wrote for LIFE under five managing editors, operating LIFE's LA bureau.
She was a Working Woman columnist for four years, Investors Business Daily columnist for three.

Her bestselling biography A Special Kind of Hero (Doubleday, Dell) was named a Library Journal "Best Book" and a Literary Guild selection.

JoBeth's essays appear in several anthologies. Two were selected for college textbooks.
---
A SPECIAL KIND OF HERO
The Star of "Life Goes On"
Tells His Remarkable Story

by Chris Burke and JoBeth McDaniel



The star of the television series

Life Goes On

describes his early years, his parents' influence on his emotional development, how he pursued his acting dream, and his work on television.


A Library Journal "Best Book" and Literary Guild Selection.
Click here to read reviews and purchase the book.


---

THE GIFT OF TRAVEL
Inspiring Stories from Around the World

edited by Larry Habegger, James O'Reilly
& Sean O'Reilly

JoBeth McDaniel, contributor.

Click here for reviews and purchase options.

---